Mobile Mechanics Of Austin
Mobile Mechanics of Austin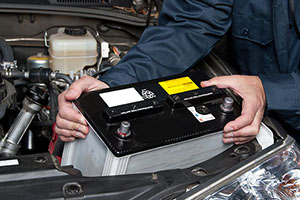 During the past fourteen years, our mechanics in Austin have maintained, inspected, and repaired over 15,200 cars for over 12,340 current and incoming customers. To be safe, all our mobile mechanics are the best in the business; all are strictly monitored to show that they are reliable and secure. Besides every mobile mechanic, none of us could have become Austin's leading expert on the subject if it weren't for the support of our customers. Since the inception of Mobile Mechanics of Austin, the company has been lucky to establish a network of loyal customers. This is because of the ever-increasing mobile mechanic's teams we use.
For that, we thank them for being the people who trust us. It helps us to deliver the highest quality mobile services continuously. In increasing the number of mobile mechanics in Austin to fourteen, we have substantially increased the range of affordable mobile mechanic services we offer. Today, we strive for complete customer satisfaction with every remote car repair. Regardless of what your car, truck, or van is, our aim is to make sure it will continue to run the same as it did the day you originally purchased it.
Do You Have Car To Be Fixed?
Pre-Purchase car Inspections
We can offer you an Austin trained and certified ASE mobile mechanic who will visit and inspect your potential vehicle purchase. Investing in any vehicle in Austin can be one of the essential investments you can make.
Not knowing what you are buying is worth the money, is especially true with a used car, or it can lead to an expensive mistake. Our mobile mechanic makes sure everything is safe and works properly.
Engine & transmission: An experienced mobile mechanic inspects any visible area.
Body & Paintwork: Investigation of the body for clues to accidents.
Computer scan: Search for engine fault codes, check the PID code, and stored codes.
Fluids: State and age and liquid levels
Electrical components: Each checked by an Austin electrical mobile mechanic.
Suspension & Brakes: Parts include braking pads, wheels, rotors, tires, ball-joints, bushes, stabilizers, steering arms, and other components.
Failure of the cooling system in the heat is the leading cause of failure while driving. If it encounters problems, it can cause you to remain stationary. Your car's cooling system is critical to each role it plays.
As a mobile mechanic in Austin, he will make sure your cooling system works efficiently.
If you encounter such a situation, contact us so we can send an Austin mobile mechanic. He will repair your cooling system and get you on the road. You will want to do this to keep your engine up and to run.
The Austin mobile mechanic we employ comes with a vehicle that has all the equipment necessary to carry out a full diagnostic of your car. You will find yourself at peace, knowing that he has spent years learning how to make the best use of the equipment and decipher the fault codes from his computer.
Before and after street test by our mobile mechanic
Inspecting the engine for electrical issues
Checking battery strength and charge management
Carrying out spark and compression tests involving fuel pressure tests.
If you have a problem starting up your vehicle, be it morning or late at night, contact the Mobile Mechanics of Austin.
We will dispatch a mobile mechanic to you to get your starter running or replace it completely to get you going.
The chances are that you won't be driving your car anywhere if the starter motor is not working correctly.
Failing to steer is a dangerous event. With loss of control of your car, immediately stop and talk to an Austin mobile mechanic.
Suspension failure not only causes bumping but also can damage a variety of areas on your car such as bodywork and tires.
We can take our Austin repair shop and mobile mechanic to your location and fix up your suspension or make sure your steering is safe to use.
If you suspect that your transmission is experiencing problems, call an Austin mobile mechanic.
Practically any problem of your transmission; can be diagnosed and repaired in Austin, because a faulty transmission makes a car useless.
That's why our mobile mechanic goes wherever you need to go to check your transmission problems.
Unlike others, we don't restrict our mobile mechanic services in Austin solely to handling cars and trucks. You will find each mobile mechanic has the skills, tools, and years of experience to perform almost any heavy equipment repair.
However complicated or straightforward it may be working on your car; you'll discover all costs are affordable, so no mobile mechanic in Austin will skip work or cut corners to save money.
When we commission an Austin mobile mechanic, he or she will accomplish his or her tasks with the highest level of skill. Throughout the process, you are free to inspect their work and ask questions they are keen to answer.
With many of the ESA-certified mobile technicians in Austin, our customers are confident in knowing every mobile mechanic brings training, knowledge, and equipment to handle many types of on-site mobile vehicle repairs.
When repairing your car is too challenging to do on the road, we have repair shops conveniently situated so that our Austin mobile mechanic may take your car with him. We mean it, no repairs are too big or too small, and we ensure we have everything you need. Individually, we'd like to thank each of our customers for their longstanding dedication and commitment to Mobile Mechanics of Austin.
Do You Have Car To Be Fixed?