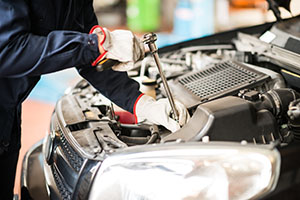 If you car Austin's Roadside Assistance has been working on-and off the road for over 15 years. We have helped thousands of people get back into their cars with confidence, knowing that our technicians will take care to make sure they are safe and sound while traveling throughout central Texas! When someone refers us as "the best" or at least worth trying out - its not just because we offer some great tools but also due in part from ensuring trust between both parties involved; customers come back again when given this kind of treatment by professionals who put them first instead looking only after themselves (which many other companies do).
Being honest and putting your client's needs first has always been our top priority. Whether you need an oil change or are in the market for a new transmission, we're here to help!
A quick thank-you goes out to all of our Austin clients who have made it possible for us do what they love - work on cars. I hope that neither one nor two break down anytime soon but if something does come up just give me call because my team will be ready with some extra hands when needed most!
We look forward to hearing from you soon and helping make your Austin experience the best possible one, every time.
Do You Have Car To Be Fixed?